Welcome!
The League of Women Voters of Edina (LWVE), a nonpartisan political organization, encourages the informed and active participation in government, and influences public policy through education and advocacy. The League has approximately 100 men and women members and is part of the State League and National League of Women Voters. The League of Women Voters of Edina has had an active role in Edina since 1954.
Join us to hear Professor Timothy R. Johnson speak on the United States Supreme Court, the impact of recent decisions, new members and nominations and the how the current political climate affects the Court.
Read More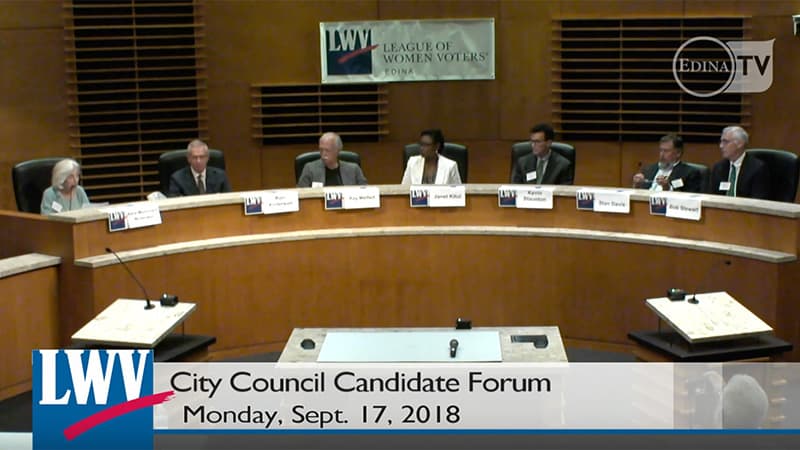 Watch the video of the Edina City Council Candidate Forum held on September 17.